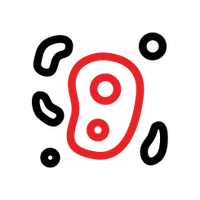 Life sciences
Learn or revise your knowledge of life sciences
Understanding living things is a fascinating subject that involves many disciplines studying living organisms such as microorganisms, plants, animals and humans. Get to the heart of these questions by following these MOOCs.
Related persons
GÉRALDINE BRIDON
Professeure de S.V.T au lycée Sainte-Louise (75020), membre du GIPTIC SVT et formatrice dans l'académie de Paris.
CLAIRE LAMBERT
Professeure de SVT au lycée Jeanne d'Arc de Nancy (54).
VIRGINIE MARQUET
Professeure de SVT au lycée francais de Vienne (Autriche-AEFE).