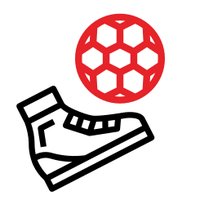 Sport
Study human physical activities, in theory and in practice, with these MOOCs on sport!
Since ancient times, sport has been an almost universal activity in human communities, present in the form of games or competitions. A good practice of any sport requires to integrate its specific  procedures and to understand the physiological limits of the human body. So sport is also a discipline of the mind where theory has its place. To perform the right actions and understand the functioning and limits of the body, follow these MOOCs.
Related persons
Edwin Lucas
Sportif de haut niveau membre des équipes de France de canoë kayak de course en ligne depuis 10 ans.
Vincent Godart
Podologue depuis 2008, je me suis formé en podologie du sport en me spécialisant sur l'analyse du mouvement.
Samuel Verges
Chercheur INSERM au sein du laboratoire HP2 de l'Université Grenoble Alpes, physiologiste spécialiste de l'exercice et de l'hypoxie.