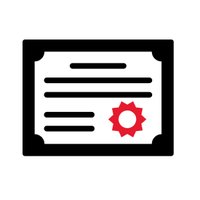 Certificate
Set yourself a challenge: get a certificate!
Promote your new knowledge and skills with a certificate issued by the institution that created the MOOC. This document will allow you to boost your CV and your profile on social networks, enhance your career, or even prepare for professional development.
To register for the certificate formula for one of the courses below:
The system for obtaining the certificate that you are about to join may offer you additional services (specific support, virtual practical work, case study, homework correction by the teaching team, etc.). The presentation of these services is detailed in the course.
For more information on certificates, go to the dedicated section of the help center.