Le tourisme culturel aujourd'hui : quels enjeux ?
Ref. 95003
Duration: 7 weeks

Effort: 21 hours

Pace: ~3 hours/week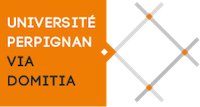 Description
The University of Perpignan's MIRO Programme offers online courses in cultural tourism. This is its first MOOC on the topic! This course is aimed at Bachelors students, tourism professionals and anyone interested in this topic.
It aims to develop learners' reflection on cultural tourism changes and challenges resulting from new practices and visitor mobility.
Format
This MOOC is multilingual: all resources are available in three languages (French, Spanish and English).
Developed by the University of Perpignan's MIRO Programme, it is based on the MIRO Online Masters in Cultural Tourism, which is available as both initial and ongoing training. The MIRO Programme aims to develop new distance learning tools geared towards current professional needs and employability within this sector.
The course is entirely online, free, accessible to all and will last a set number of weeks. It offers a variety of resources (videos, texts, etc.) and allows students to be independent in their learning schedule. Multilingual subtitling for the deaf and hard of hearing is available for all video material.
Prerequisites
Basic knowledge of computers and internet use.
Interest in tourism, travel, culture, digital tools and mobility.
Target audience
This MOOC is mainly aimed at:
- Bachelors students
- Tourism professionals
It is also aimed at:
- Anyone interested in the topics addressed
Assessment and certification
Several assessments will mark the five modules of this MOOC:
- Four 10-question quizzes at the end of Modules 1 to 4.
- You will need to submit an individual assignment at the end of Module 5. This will be an open-ended question that you will need to answer. Your work will be reviewed by your peers.
Course plan
Module Welcome! Description of MOOC and platform access
Module 1 General introduction
Module 2 Urban tourism as an example of tourism industry challenges
Module 3 From e-tourism to m-tourism
Module 4 Mobile tourism
Module 5 Promoting an area through mountain tourism
Other course runs
No open course runs
Archived
From Dec. 4, 2017 to Jan. 31, 2018
From May 9, 2017 to Aug. 1, 2017
License
License for the course content

You are free to:
Share — copy and redistribute the material in any medium or format
Under the following terms:
License for the content created by course participants

"All rights reserved" is a copyright formality indicating that the copyright holder reserves, or holds for its own use, all the rights provided by copyright law.