Yann Guérardel
Dr. Yann Guérardel is a CNRS senior researcher, Director of the Institute for Structural and Functional Glycobiology (UGSF, UMR CNRS 8576).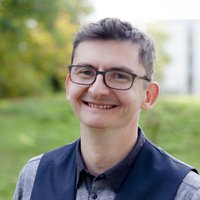 He is also an associate professor at iGCORE, Gifu University, Japan.
Dr. Yann Guérardel is a biochemist who focuses his research on the structure to function relationships of complex glycoconjugates in different biological contexts including host-parasite interaction and human diseases. He obtained a PhD in biochemistry at Lille University and conducted post-doctoral trainings in Academia Sinica of Taipei (Taiwan) and in Nagoya University (Japan) to develop the use of high-field liquid-state NMR and mass-spectrometry for the structural analysis of carbohydrates.