Cécile Squarzoni Diaw
Cécile Squarzoni Diaw is a veterinarian, epidemiologist specialized in surveillance systems for animal diseases in the tropics.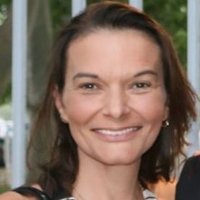 She has worked in the Indian Ocean and Africa, developing methods for evaluating epidemiological surveillance networks and is a specialist in crisis management in the field (HPAI, ASF, RVF). She is a specialist in training engineering and building training programs in health networks. Since 2017, she is based in the DP "One Health" network of the Indian Ocean, for the CIRAD, research unit ASTRE.