Cécile Dejoux
University Professor at Cnam Paris, Associate Professor at ESCP Europe, responsible for RH sector and Digital Transformations Master at CNAM.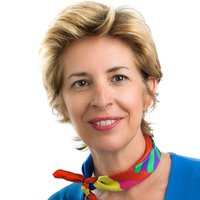 She teaches at ENA and gives numerous business conferences on management in the digital era and AI, train and learn with digital and know how to work in collaborative mode to create collective intelligence.
Director, Cnam, Chair of "Future of Work and Managerial Innovations": Learning Lab Human Change -Julhiet-Sterwen. She has published more than 20 scientific articles and books including " Metamorphosis in the Digital Age of AI ", (Pearson, with E. Leon, 2018).
Awarded Mooc of the Year (2018), nominated Woman in View (2017). She appears in the magazine Usine Nouvelle in the article "E-pedagogy" (2017), the paper Le Monde in "The teacher who fills the screen" (2016), on the cover of Challenges in "Learning online" (2015), ranked No. 1 disruptors by the magazine L'Opinion (2014).