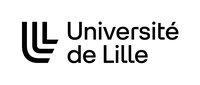 University of Lille
The University of Lille: the French university for North-West Europe!
A dynamic institution connected with some of the world's highest-ranking foreign universities, the University of Lille attracts many students. They benefit from excellent studying conditions on huge campuses. For many years now, the University of Lille has made international development central to its way of working, courses and research. Having won a place on a huge national plan to finance excellence (I-site) in 2017, it is now committed to structuring its international policy around several main themes, international recruitment methods and partnerships of excellence.
Key figures: 8000 Foreign students welcomed each year; 3300 Researchers and research professors; 1800 PhD Students; 78 024 Students.
Learn more about the University of Lille
Since 2006 the University of Lille is comitted to MOOC development as part of a policy of developping high quality open educational ressources in a variety of fields in which our teachers and researchers are recognised worldwide.
Browse our MOOCs below to discover more !