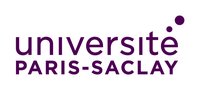 Université Paris-Saclay
L'Université Paris-Saclay a été conçue pour développer à un niveau inédit en France le continuum des connaissances depuis les sciences fondamentales jusqu'aux sciences appliquées, mettant l'accent sur l'interdisciplinarité et l'ouverture sur le monde. Son objectif est de faire avancer la connaissance sur les grands enjeux de société grâce à une recherche au plus haut niveau international. L'Université Paris-Saclay offre ainsi aux étudiants un cadre et un contenu de formation tournés vers l'avenir. Les interactions permanentes entre laboratoires et acteurs socio-économiques permettent de transformer des résultats d'une recherche de pointe en innovations.
Les dix-neuf institutions fondatrices apportent à l'Université Paris-Saclay les forces qui font leur réputation : lien étroit entre formation et recherche, laboratoires et grands instruments de recherche aux standards internationaux, réputation internationale des formations d'ingénieurs et de managers, cursus diversifiés de haut niveau.
Pour soutenir l'offre de formations communes portées par l'Université Paris-Saclay, et donner les moyens aux partenaires d'enrichir leur propre offre de formation, l'Université Paris-Saclay a conçu le programme « former avec le numérique » qui s'inscrit dans la dynamique de création du Learning center de l'Université.
Ce programme, doté par l'IDEX Paris-Saclay en appui des moyens mis par les partenaires, accompagne la création de MOOC et celle de SPOC* pour les étudiants de l'Université, ainsi que pour des usages de formation continue vers le monde socio-économique avec lequel les contacts sont déjà forts.
Related persons
Patrick Schembri
PhD in Economics (Paris 1 Panthéon-Sorbonne Univ.), Associate Professor at the University of Paris-Saclay and the UVSQ.
Sylvain Franger
Sylvain Franger is Full Professor at University Paris-Saclay at the Institute for Molecular Chemistry and Materials of Orsay.