Violence against women
Ref. 37011
Duration: 8 weeks

Effort: 16 hours

Pace: ~2 hours/week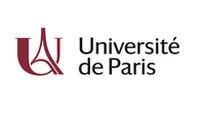 Description
To respond to the challenge of eliminating violence against women, this MOOC uses a comprehensive and interdisciplinary approach to knowledge appropriation and the development of analytical frameworks and intervention methodologies.
Format
Videos are subtitled in French, English, and Spanish. The MOOC takes place over 9 weeks and starts with Week 0 (taking charge) and is followed by 8 weeks of courses.
Assessment and certification
Quizzes will be made available to assess learner's knowledge. These quizzes will cover the content of the videos and will allow to obtain a certificate of follow-up with success. To obtain this attestation, it will be necessary to have achieved a success rate of at least 50% for all the tests.
Course plan
Particuliar types of violence

Vulnerability and violence

Epidemiological and legal data

Children co-victims and prevention of violence against women
Other course runs
No open course runs
Archived
From Sept. 18, 2017 to March 5, 2018
Producteurs
Centre Virchow-Villermé de santé publique Paris-Berlin
Université Paris Descartes
Partenaires
Université de Genève
ANEO
Funding
This MOOC benefited from a French government grant (reference number ANR-15-IDFN-0003, as a part of the French National Research Agency's Investments for the Future program.
License
License for the course content

You are free to:
Share — copy and redistribute the material in any medium or format
Adapt — remix, transform, and build upon the material
Under the following terms:
License for the content created by course participants

"All rights reserved" is a copyright formality indicating that the copyright holder reserves, or holds for its own use, all the rights provided by copyright law.