Understanding Nanosciences
Ref. 42003
Duration: 7 weeks

Effort: 21 hours

Pace: ~3 hours/week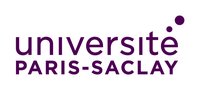 What you will learn
At the end of this course, you will be able to:
Comprendre le domaine des nanosciences et nanotechnologies
Description
Nanoscience and nanotechnology are at the heart of many objects in everyday life. Nanoscience is the science of infinitely small objects, a billionth of a meter in size. But what else do you know about nanotechnology? The goal of this MOOC is to provide you with useful knowledge about the nanoscale in different disciplines ranging from Chemistry and Physics to Biotechnology and Medicine. We will answer your questions about the societal, health and environmental issues associated with nanotechnology.
Over 50 professors and researchers from the Université Paris-Saclay, all specialists in their field, are keen to share their knowledge with you through numerous videos and experiments filmed in the laboratory. Testimonials from key players in the field of nanotechnology and supplementary documents complete the course. Don't miss the participation of the winner of the Nobel Prize in Physics 2007: Albert Fert.
Format
The MOOC "Understanding Nanoscience" is 6 weeks long.
The courses are composed of videos of 5 to 10 minutes each and their accompanying documents. Videos are followed by quizzes which will let you test yourself and will emphasize for you the key concepts.
You can build your personal course of study based on your background, expectations, and goals. Three courses of study of increasing difficulty are proposed: beginner, average, and expert. The contents are colour-coded, and you are free to navigate between the 3 different streams as you wish.
All along this MOOC, you will also have access to videos and interviews about university studies, research and industry in the field of nanosciences and nanotechnology.
LANGUAGE : all content is available in French and English.
A glossary is also available which defines the scientific terms used. You can ask all your questions via a forum which will allow you to interact with the experts and other participants. Many activities and additional documents about the field are also proposed.
Prerequisites
This MOOC is appropriate for those who have carried out two or more years of scientific studies at university, as well as for professionals or the self-educated who want to discover, learn more or acquire specific knowledge in some area of nanoscience.
Assessment and certification
The assessment will consist of weekly QCM-type tests at the end of each course. Depending on your rating, you can get a certificate of successful completion of the course. To obtain this certificate, you will need to have 60% success in all tests.
Course plan
Theme 1: Introduction to nanoscience and nanotechnology - Let's lay the foundations and discover the key concepts of this field.
Theme 2: How can you "see" and fabricate nano-objects? We will discover what tools are used to observe matter at these scales and what techniques the scientist can use to make objects that are only a few billionths of a meter in size.
Theme 3: Nanochemistry - From carbon to porous solids and nanoparticle synthesis; applications of the field.
Theme 4: Nanophysics - Quantum effects and nanoelectronic devices; optical nanostructures: the confinement of light and emission; nanosensors; applications of the field.
Theme 5: Nanobiology, Nanomedicine, Micro-nanofluidics - The study and manipulation of molecules; treating diseases with nanomedicine; the on-chip manipulation of liquids for medical diagnosis; applications of the field.
Theme 6: Nanoscience and Society: Are Nanotechnologies dangerous? Societal, health and environmental issues.
Other course runs
No open course runs
Archived
From April 27, 2020 to June 18, 2020
From April 15, 2019 to June 13, 2019
From March 7, 2018 to May 14, 2018
From March 1, 2017 to April 28, 2017
Recommended Reading
This MOOC is based on the book "Nanosciences and Nanotechnology: Evolution or Revolution?", Springer.
License
License for the course content

You are free to:
Share — copy and redistribute the material in any medium or format
Adapt — remix, transform, and build upon the material
Under the following terms:
Attribution — You must give appropriate credit, provide a link to the license, and indicate if changes were made. You may do so in any reasonable manner, but not in any way that suggests the licensor endorses you or your use.
NonCommercial — You may not use the material for commercial purposes.
ShareAlike — If you remix, transform, or build upon the material, you must distribute your contributions under the same license as the original.
License for the content created by course participants

"All rights reserved" is a copyright formality indicating that the copyright holder reserves, or holds for its own use, all the rights provided by copyright law.