OWU2 - Open Wine University 2
Ref. 82004
Duration: 5 weeks

Effort: 15 hours

Pace: ~3 hours/week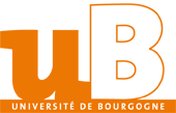 Description
Open Wine University is the viticulture and wine university open to all.
Created in 2015 by the University of Burgundy, the MOOC OWU1 was a pioneer in the field of viticulture and wine. Today, this MOOC returns with the version OWU2, including new content and activities, all fully available in four languages: French, English, Spanish and Chinese.
During this five-week course, participants will discover the many facets of wine.
After a few reminders on basic concepts, we will be asking whether wine is threatened by climate change, diseases or pests, and then we will explore the make-up of soils and how wine is made. Next, we will look at how 'terroir' develops and is promoted. Before the wine is ready to be served, we'll need to look at bottling and aging. We will be looking at wine economy and history. Finally, we will discover that wine communication is a world in its own right.
Format
Open Wine University is organized over 5 weeks.
There will be three lecture videos a week, each with its own quiz.
Throughout the program, participants are encouraged to create their own back label to describe a wine of their choice.
This activity is evaluated by the other students.
Prerequisites
This MOOC is open to all, with no prerequisites.
It is not necessary to have completed OWU1, to take OWU2.
Assessment and certification
Evaluation : weekly quizes, short written summaries each week, creation of a back-label (peer-reviewed).
A certificate of completion will be distributed at the end of the program.
Course plan
Week 1: Introduction

Between soil and climate
Wine micro-organisms
First steps in wine-tasting
+ winemaking of white and red wines

Week 2: Is wine in danger?

Climate and viticulture
Major grapevine diseases and pests
The global wine economy after the phyllioxera crisis

Week 3: Crafting wine

Geology and soils of Burgundian terroirs
Wine and microbial diversity
Wine markets

Week 4: Harnessing your terroir

Creating terroir in the context of viticulture
Special winemaking techniques, example of winemaking of "vins jaunes/yellow wines" from Jura
Wine flaws

Week 5: Final steps in getting the wine ready to be enjoyed

Wine bottling
Wine ageing
Wine: an approach for communication
Other course runs
No open course runs
Archived
From May 23, 2018 to July 18, 2018
From May 23, 2018 to July 18, 2018
From May 23, 2018 to July 18, 2018
License
License for the course content

You are free to:
Share — copy and redistribute the material in any medium or format
Adapt — remix, transform, and build upon the material
Under the following terms:
Attribution — You must give appropriate credit, provide a link to the license, and indicate if changes were made. You may do so in any reasonable manner, but not in any way that suggests the licensor endorses you or your use.
NonCommercial — You may not use the material for commercial purposes.
ShareAlike — If you remix, transform, or build upon the material, you must distribute your contributions under the same license as the original.
License for the content created by course participants

"All rights reserved" is a copyright formality indicating that the copyright holder reserves, or holds for its own use, all the rights provided by copyright law.