At the heart of medical radioactivity
Ref. 31005
Duration: 6 weeks

Effort: 6 hours

Pace: ~1 hour/week
Description
After a brief introduction on the physical basis of radioactivity, the MOOC "at the heart of medical radioactivity", will present in different stages the interest of medical radioactivity, from the design of a radiopharmaceutical to its use in the patient. The public objective of this MOOC is to demonstrate the medical use of radioactivity and its modalities.
Format
This course lasts 6 weeks (including an introductory week) and is divided into 24 sequences. Each week 2 to 6 thematic sequences will be discussed. The sequences will be presented in the form of videos, and participants will have access to additional documents to better understand or deepen understanding of certain concepts. Participants will also have suggestions for additional lessons or videos to view (outside the FUN platform).
Prerequisites
There are no mandatory prerequisites to using and understanding this MOOC.
Assessment and certification
In order to estimate the participants' understanding of the contents of thematic sequences, quizzes in the form of multiple choice questions will be carried out at the end of each sequence. A successful follow-up certificate may be issued at the end of the MOOC depending on the results of the quizzes.
Course plan
Week 0 : Introduction to the MOOC

Ep#1: History of Nuclear Medicine
Ep#2: Medical use of ionizing radiation

Week 1 : What is Radioactivity?

Ep#1: Journey to the heart of matter
Ep#2: The Origins of Radioactivity
Ep#3: The Different Types of Radioactivity
Ep#4: Concepts in Radiobiology

Week 2 : Production of Radioactive Isotopes

Ep#1: Cyclotron production: The example of fluorine-18
Ep#2: Cyclotron production: The example of Astatine-211
Ep#3: The Neutron Reactor: Example of iodine-131 production
Ep#4: Generator production: Example of metastable Technetium-99

Week 3 : Radiopharmaceuticals: Definition and Mode of Action

Ep#1: What is a radiopharmaceutical?
Ep#2: How radiopharmaceuticals work: The concept of molecular targeting
Ep#3: Radiopharmaceuticals for diagnostic applications
Ep#4: Radiopharmaceuticals for Therapeutic Applications

Week 4 : Medical Applications

Ep#1: Patient pathway - Diagnostic tests in conventional nuclear medicine: an example of bone and myocardial scintigraphy
Ep#2: Patient pathway - Diagnostic Tests using Positron Emission Tomography: Example of FDG PET
Ep#3: Patient pathway - Therapeutic Applications: An Example of Iodine-131 radiotherapy
Ep#4: Contribution of nuclear medicine to personalized medicine
Ep#5: Contribution of Nuclear Medicine in the management of breast cancer
Ep#6: Use of ionizing radiation in external radiotherapy

Week 5 : Radioprotection

Ep#1: Radiation protection: Regulatory framework and theoretical data
Ep#2: Practical radiation protection
Ep#3: Perception of radioactivity, theoretical data
Ep#4: The hospitalization experience in a shielded room of patients with thyroid cancer treated with iodine-131
Course runs
Archived
From March 6, 2017 to May 3, 2017
From Feb. 25, 2019 to May 5, 2019
From Feb. 25, 2019 to May 5, 2019
Course team
Caroline Bodet-Milin
Caroline Bodet-Milin is a physician in the nuclear medicine department of the University Hospital of Nantes and on the PETSCAN platform of IRCNA.
Mickaël Bourgeois
Mickaël Bourgeois is a radiopharmacist at Nantes University Hospital and the ARRONAX cyclotron.
Partners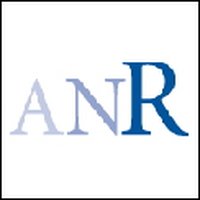 Agence Nationale de la Recherche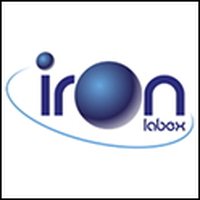 LABEX IRON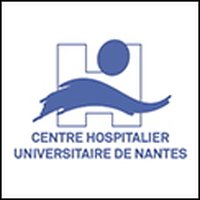 CHU de Nantes
License
License for the course content

"All rights reserved" is a copyright formality indicating that the copyright holder reserves, or holds for its own use, all the rights provided by copyright law.
License for the content created by course participants

"All rights reserved" is a copyright formality indicating that the copyright holder reserves, or holds for its own use, all the rights provided by copyright law.