Biobanking
Ref. 96019
Duration: 8 weeks

Effort: 24 hours

Pace: ~3 hours/week
What you will learn
At the end of this course, you will be able to:
Understand how these biobanks allow researchers and bio pharmas to have permanent access  to high quality samples.
Know how the conservation of high quality samples used over the very long term requires exemplary organization
Be aware of the ethical problems that this processing generates.
Know the problematics issued from the conservation of disappeared or stored microbes.
Understand how biobanks are  linked throughout the world.
Description
Biobanks are entities ensuring the governance, management and conservation of biological resources, living cells, viruses, bacteria and fungi, the genome of various organisms, etc…. The objective of biobanks is to conserve these resources in the best possible conditions in order to maintain their integrity and to make them available both to the scientific community to advance research and knowledge worldwide, but also to companies to facilitate the development of innovative drugs, vaccines or diagnostic tests. 
In this MOOC, the organizational aspects of sampling, collection, transport and conservation of different biological resources, which vary depending on the material considered, are discussed, as well as the organization and management of a biobank and its equipment. Peculiarities of human sampling and of the conservation and utilization of human samples is approached. Several sessions are devoted to the quality control of these biobanks to meet international regulations.
//
NOTA : la mayor parte del contenido del curso también está en español
Format
This MOOC is organized in 4 chapters. Each chapter is composed of 5 to 9 sessions. In each session, you will find an 8 to 15 minute-long video and a multiple choice question test to help you to check your understanding. There are 10 to 20 multiple choice questions at the end of each chapter depending upon the number of sessions, and a certification exam. The videos are in English, subtitled in English, French and Spanish. The certification exam can be taken in English, in French or in Spanish.
Please note, only the "Qualifying" path gives the right to a qualifying certification issued by Fun and the Institut Pasteur. There will be no certificate of follow-up, neither for the "Discovery" path, nor for the "Qualifying" path.
//
Los videos están en inglés, con subtítulos en inglés, francés y español. Para los estudiantes que han elegido una ruta de calificación, el examen de certificación se puede realizar en inglés, francés o español.
Prerequisites
This MOOC is aimed at undergraduate, graduate and PhD biology students, medical doctors, teachers, researchers and all those who want to learn what are biobanks and how they have to be managed. A good scientific background is recommended to follow this MOOC.
Assessment and certification
To follow this course, you have the choice between two formulas. The DISCOVERY path gives you access to videos, quizzes and exchanges in the forum. Additionnaly, the QUALIFYING path gives you access to a qualifying exam.
- Discovery path
If you opt for this path, you will have access to the videos, the quizzes and the exchanges in the forum. For this path, no certificate will be delivered. The registration is free.
- Qualifying path
In addition to the activities offered in the DISCOVERY path, the QUALIFYING formula will allow you to obtain a certificate in the form of a "certificate". To do this, you will have to take a exam, monitored remotely, lasting 1 hour, consisting of 30 multiple choice questions (MCQ) and obtaining 18 correct answers.
The registration fee for the qualifying course is 150€.
Obtaining a qualifying certification is an opportunity for you to obtain a diploma. This course is one of the MOOCs of the Institut Pasteur's Digital Diploma in Infectious Diseases program (DNM2IP). For more information, see the Institut Pasteur web page, dedicated to this new diploma
//
Nota: toda esta información se da en español en el curso.
Course plan
Chapter 1: Building a biobank
Chapter 2: Giving life to a biobank
Chapter 3: Ethics, regulations and quality
Chapter 4: Uses and applications of biobanks
Other course runs
No open course runs
Archived
From June 1, 2021 to July 23, 2021
From March 1, 2021 to May 5, 2021
Partners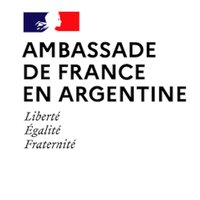 French Embassy in Argentina
French Embassy in South Africa, Lesotho and Malawi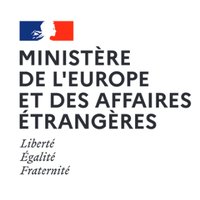 Ministry of Europe and Foreign Affairs
With the support of Fond de solidarité pour les projets innovants (FSPI)
License
License for the course content

You are free to:
Share — copy and redistribute the material in any medium or format
Under the following terms:
License for the content created by course participants

"All rights reserved" is a copyright formality indicating that the copyright holder reserves, or holds for its own use, all the rights provided by copyright law.