Advanced NMR Spectroscopy
Ref. 54010
Duration: 6 weeks

Effort: 24 hours

Pace: ~4 hours/week
Going further into NMR experiments !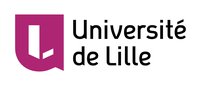 What you will learn
At the end of this course, you will be able to:
understand how liquid-state NMR experiments work and can be applied to analyze biological macromolecules and mixtures of metabolites, 
discover the principles to acquire MRI images.
Description
The NMR phenomenon is widely used in MRI to form pictures of our organs and tissues. NMR spectroscopy is also a key tool to analyze biological molecules, such as proteins and carbohydrates, as well as complex biological or chemical mixtures in metabolomics approaches.
"Advanced NMR spectroscopy" is the second course of a comprehensive three-part online learning program on NMR. It aims at providing the participants with advanced knowledge about NMR. In particular, it presents tools and concepts such as product operators, coherence selection, and relaxation needed to understand how NMR techniques work, as well as specific techniques used to analyze particular samples, such as proteins, carbohydrates and mixtures of metabolites, or to acquire MRI images.
This course is intended for undergraduate and graduate students as well as educators and professionals who wish to deepen their understanding of NMR experiments.
Format
During the six weeks of the MOOC you will learn you will learn theoretical principles and experimental techniques to understand NMR experiments, through video lectures as well as discussions with other participants and professors through the discussion forum.
This MOOC is taught in English.
However, subtitles in simplified Chinese and Japanese are also provided.
Prerequisites
The participants should have some basic knowledge of NMR spectroscopy and its application for small organic molecules in solution.
Assessment and certification
The acquired knowledge will be tested through practice and graded quizzes, case studies as well as a final exam.
Your final grade is a weighted average of your grades obtained for the graded quizzes, the case studies and the final exam.
You will earn a certificate for this MOOC provided your final grade is above 65%.
Course plan
Week 1: Operator description of NMR

Week 3: Coherence selection

Week 5: Practical course and NMR metabolomics

Week 6: NMR of glycans and MRI
Other course runs
No open course runs
Ongoing
From Nov. 2, 2021 to Dec. 20, 2021
Acknowledgements
Dr. Ming Shen, associate professor at East China Normal University, P. R. China and Dr. Akiko Sasaki, researcher at Bruker BioSpin, Japan are acknowledged for the translation of the subtitles into simplified Chinese and Japanese, respectively.
License
License for the course content

You are free to:
Share — copy and redistribute the material in any medium or format
Under the following terms:
License for the content created by course participants

You are free to:
Share — copy and redistribute the material in any medium or format
Under the following terms: