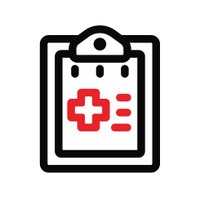 Health
Study for free various aspects of human health which covers mental or physical well-being, illness, as well as patient care ...
Health is, according to the WHO, "a state of complete physical, mental and social well-being, and is not simply the absence of disease or infirmity. "Health is an important subject and this sector, which covers many economic, technological and ethical issues and which involves many professions, is a constantly evolving field of research. When we examine the issues surrounding health, we can tackle many themes: hygiene, food and lifestyles, the establishment of public health systems, the management of health crises or the environmental impact… Whether you are a beginner or a health professional, FUN offers many MOOCs in this field!
Related persons
JULIEN THEVENON
MD, PhD Medical geneticist - University Hospital of Grenoble Alpes (France)
KÉVIN YAUY
MD, PhD student in Bioinformatics. Medical geneticist. Universities of Montpellier and Grenoble Alpes, SeqOne Genomics
EVAN GOUY
MD, M Ed Sc. Junior Doctor in medical genetics. Instructional designer. Reims and Lyon University Hospitals
Dominique Bonnet
Actuellement enseignante à l'école de sages-femmes de Toulouse, je souhaite aider à délivrer des messages éclairés aux femmes enceintes.